Hydraulic rail bender PR 3560
This is a hydraulic machine used to bend different types of rail. It consists of a sturdy electrowelded steel structure with a hydraulic manual pump of 750 bar applied. At the ends of the structure there are two hydraulic cylinders with a force of 37.5 ton / each. In the terminal part of the stem, there are applied the articulated matrices with the shape of the rail web. Articulated in the anchoring braces, there is the countermatrix that matches with the web of the rail. The countermatrix determines the bending point of the rail. The equipment is completed by the thicknesses for the placement of any rail type so that the rail web is always aligned with the matrix and the countermatrix.
Suitable for use on rails not yet installed.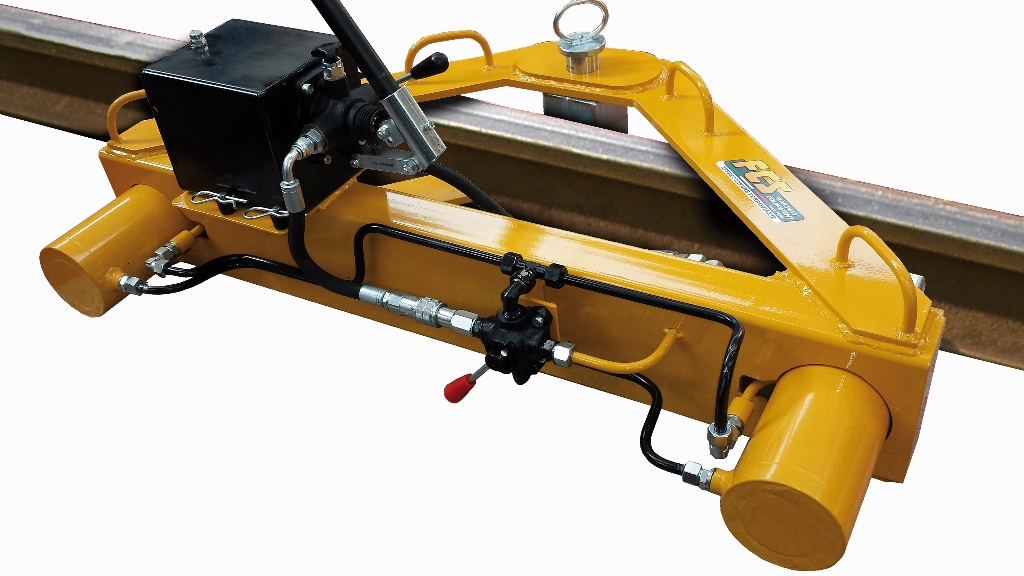 | | | |
| --- | --- | --- |
| Model | | PR 3560 |
| | | |
| Manual pump | | Hydraulic |
| | | |
| Push force | kN[Q] | 750 |
| | | |
| Dry weight | kg | 116 |
| | | |
| | | |