Signal lamp
LED rechargeable signal lamp, with white light and red and green lenses. On one side, it has a white fixed light and, on the other side, it has an intermittent red light.
Accessories:
– shoulders belt;
– adapter 12V;
– electrical transformer 220V;
– power bank and wall charging base.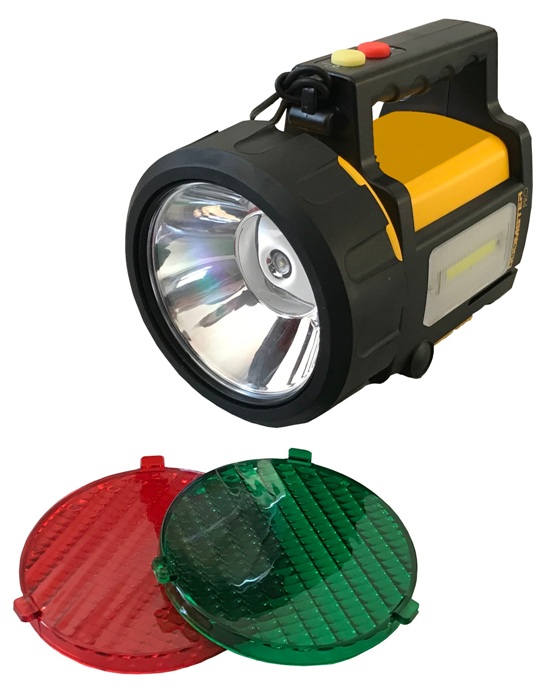 Model

Signal lamp

Light

LED

Lenses

colored red and green

Type of battery

rechargeable